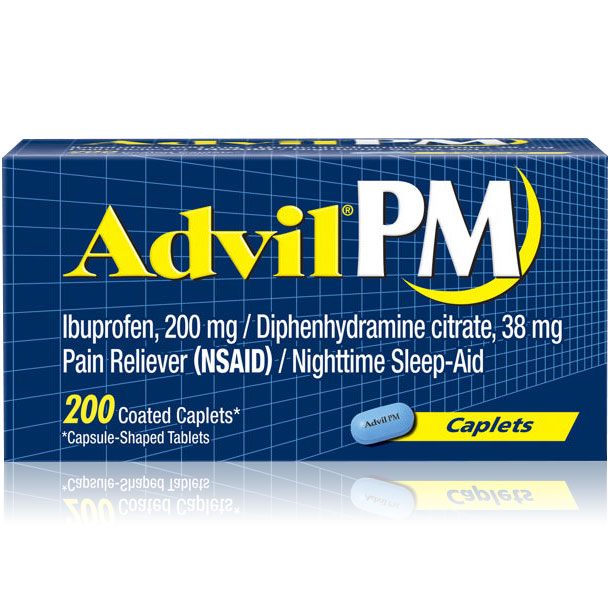 Advil PM Pain Reliever (NSAID) Nighttime Sleep-Aid. Ibuprofen 200 mg. Diphenhydramine Citrate 38 mg. Advil PM Uses: For relief of occasional sleeplessness when associated with minor aches and pains. Helps you fall asleep and stay asleep.

Click Here to Learn More… (new window)

Additional info: Coupon THX2OFF50 for 2 dollars off on orders over 50 dollars. Savings over retail up to 50%. Free shipping over 79 dollars.