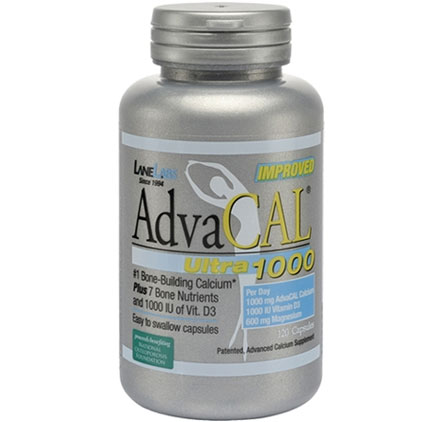 AdvaCAL Ultra Fast Release. The #1 bone building calcium. Plus 8 other essential bone nutrients. What is the difference between AdvaCAL and AdvaCAL Ultra? AdvaCAL Ultra Fast Release is convenient, combining all the essential nutrients for bone health in a single capsule, while AdvaCAL Fast Release capsules allow you to customize your nutritional program, combining AdvaCAL Fast Releasewith other supplements according to your own needs and wishes.

Click Here to Learn More… (new window)

Additional info: Coupon THX2OFF50 for 2 dollars off on orders over 50 dollars. Savings over retail up to 50%. Free shipping over 79 dollars.